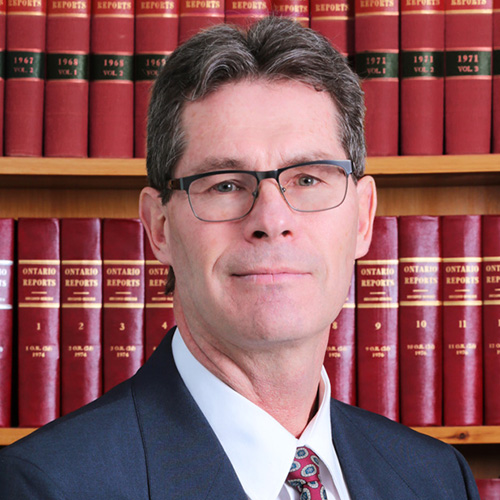 Paul W. Vandenbosch
Read More
Paul was raised on a family cash crop farm in the Township of North Dorchester, just east of London.  Upon graduation from high school, Paul enrolled at the Ontario Agricultural College at the University of Guelph and subsequently transferred to and graduated from Osgoode Hall Law School at York University in Toronto.  Paul was called to the Ontario Bar in 1984.
After a number of years of balancing the professions of farming and law, Paul decided to focus on building his law practice.  During his 30+ year legal career, Paul has advanced from articling student to managing/general partner of Cram & Associates. Paul's areas of expertise include corporate/commercial, real estate and wills & estates.
Paul has extensive experience in all types of real estate conveyancing and financing, business transactions, incorporations and corporate reorganizations, estate administration as well as the drafting of wills, trusts and powers of attorney.
Outside of his professional life, Paul is a member of the board of directors of both Middlesex Mutual Insurance Company and Farm Mutual Reinsurance Plan Inc.  He is also the president of the Dorchester Dolphins Jr. "C" Hockey Club and recently served as a member of the building committee responsible for the $10 million expansion of the recreation facilities in Dorchester, Ontario.  Hobbies include travelling, spending time at his family cottage, reading, golf and "old-timer" hockey.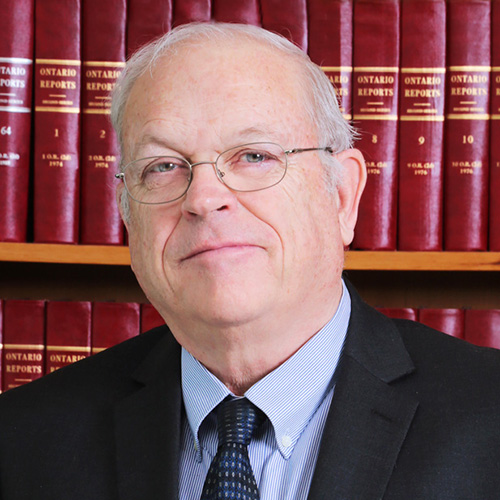 Ian Cousins
Read More
Ian was born on the outskirts of London to a family whose roots in the City go back to 1832.  He had the privilege of growing up on a farm while enjoying all the benefits London had to offer.  Following the completion of his Honours Business Administration degree at the Richard Ivey School of Business at the University of Western Ontario, Ian continued his studies at UWO where he obtained his Bachelor of Laws degree in 1971.  He was called to the bar in 1973.  Ian practices in the areas of Real Estate, Corporate, Commercial, Wills and Estates.
Over the years, Ian has been a director or officer of the Middlesex Law Association, Friends of the Coves Subwatershed Inc., London Chamber of Commerce, Kiwanis Club of North London, Westminster Historical Society and Mount Pleasant Cemetery.  He has also been a member of the London Estate Planners Council for over thirty-years.
Ian has been married to Dorothy for 47 years and has three adult children, and four grandchildren.  Ian enjoys spending too much time playing golf, attempting to play hockey and bridge.  He also enjoys reading and being a sports spectator.  He now finds himself enjoying playing Grandpa to two granddaughters and two grandsons, going to their various sport activities. He also still enjoys being a lawyer.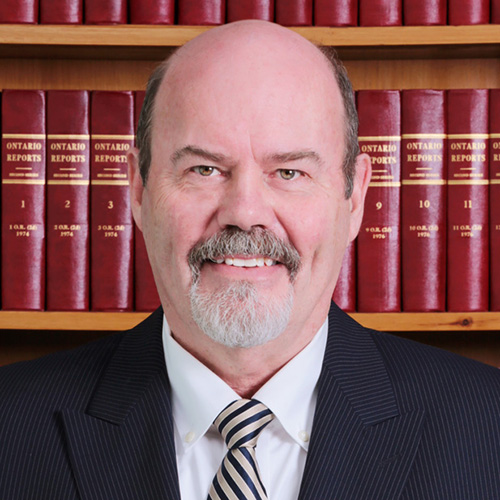 Robert Furlonger
Read More
A native of London, Ontario, Bob obtained his BA from King's College and LLB from the University of Western Ontario.  He has practiced law in London and area since his call to the bar in 1976.   From the outset of his career, Bob has always practiced in the area of Wills and Estates and Real Estate.   For many years he was also heavily involved in family law and served as a member of the panel for the Children's Lawyer representing minors in custody disputes. For the last 15 years Bob has practiced exclusively in the area of Wills and Estates and Real Estate.
Bob taught many courses in the area of wills and estates at Fanshawe College and was an adjunct professor at the law school at the University of Western Ontario where he taught the wills course. A longtime member and past president of the London Estate Planners Council, he was also instrumental in establishing the Wills Group. Over the years Bob has made numerous presentations at various venues including 3M, Kings College, U.W.O. and many community organizations and church groups. He has been a board member on various organizations including Family Services London, St. Peter's High School, Alzheimer's Advisory Board, Wellspring Foundation London and Heartlinks .
Bob is married to art teacher Maria Murillo and has three children Craig, Crystal and Lindsey.  He is fortunate to have a large extended family throughout the London area.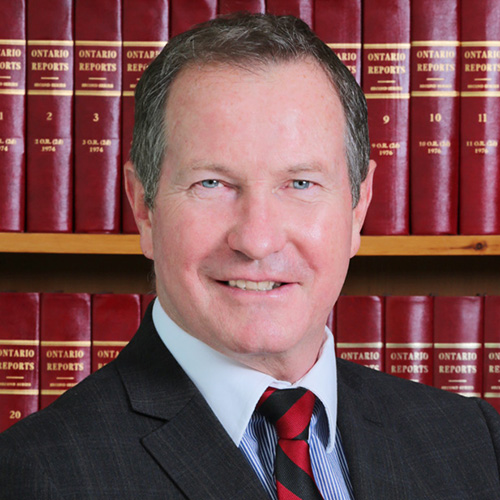 Daniel Mailer
Read More
Daniel Mailer is a graduate of the University of Ottawa, Faculty of Law.
Dan completed his articles with Lerners and was admitted to the Bar in 1985.  After practicing for one year in Niagara Falls, Dan relocated to London to work with Nicholson, Seabrook and Epstein for two years and then with Cram & Associates since 1989.  Dan is currently practicing plaintiff personal injury, general litigation, criminal defence work, and wills.
Dan is a native Londoner with strong ties to the community. He is married with two children.  He is the past local President of London Young Lawyers Division of the Canadian Bar Association.  He hosted a public television legal education program called "Legal Eagles" in the 1990s.  Dan was a candidate for the Conservative Party of Canada in the London Fanshawe riding in 2006.  He has also produced and performed on two music CDs  Music & Justice For All and has been a supporter of the Courthouse Rocks events and London Lawyers Feed the Hungry.  He has been part of a team that has helped raise over $200,000 for the charity. Dan has also contributed to the recent legal fund raiser "The Art of Law" by contributing unique creations made with deer antlers.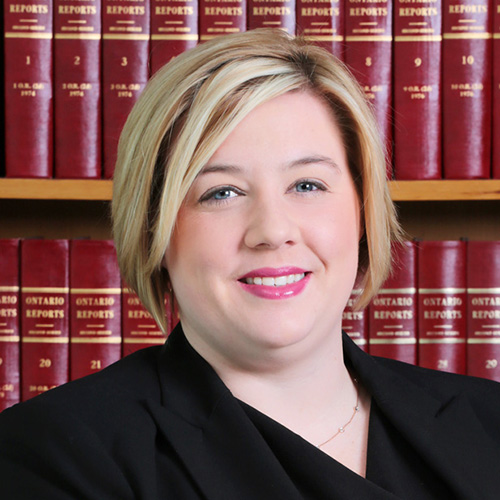 Cayley de Brouwer
Read More
Cayley de Brouwer joined Cram & Associates as an Articling Student in June of 2013 and was called to the bar in 2014. Prior to articling at Cram & Associates Cayley obtained an Honours Business Degree at Wilfrid Laurier University, and then a J.D. from Bond University in Queensland, Australia. Now, an Associate, Cayley's practice focuses on real estate, corporate and commercial and wills & estates law.
Growing up on a farm outside of Blenheim, Ontario, Cayley is an avid horse back rider. She also enjoys reading, snow boarding and travel.
In her free time, Cayley enjoys volunteering, and is a member of the Board of Directors for the Red Shoe Society, a group of young professionals that raises money and awareness for the Ronald McDonald House of Southwestern Ontario.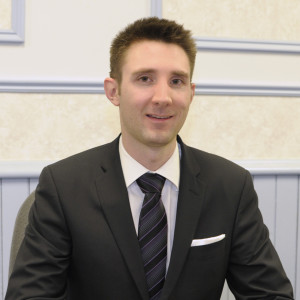 Kevin Wilbee
Read More
Kevin is a High Honours graduate of Carlton University in Political Science and holds a Law Degree from the University of Ottawa. He is currently a lawyer at Cram & Associates in London, Ontario.
In October 2014, Kevin was elected as a Councillor of the Municipality of Huron East and he believes that in order to achieve meaningful results and solutions, it's important to work hard, listen, engage in dialogue, and collaborate with others.
Kevin was raised in Huron County. Over the years he held numerous positions such as Parliamentary & Outreach Assistant on Parliament Hill and Office Manager at the Ontario Ministry of Agriculture, Food and Rural Affairs.
As a passionate advocate of various community, farming and legal issues, he has developed a unique blend of knowledge which he is excited to put to use serving your interests to achieve meaningful results.
Kevin, who is bilingual, is delighted to provide you with services in English and French.
Practice areas include: Family Law, Civil Litigation, Residential and Commercial Tenancies, Corporate and Commercial, Real Estate, Wills, Construction Liens, Municipal Law.